Adolescent Mentoring
Adolescence is a confusing road filled with dangerous potholes.
Some kids need the right outside voice to reconnect with their parents, escape the potholes they are trapped in and to move toward achieving their potential
Schedule Consult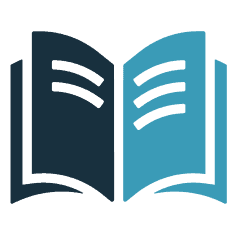 The One Rule Home
Book & Workbook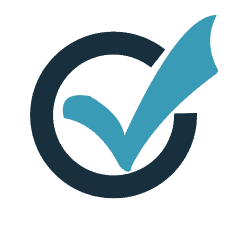 Know you are doing it right!
Adolescent, Parenting & Family Mentoring
Make a difference in your kids life!
Our kids do not understand how the changes that occur in the adolescent brain impacts their lives, emotions, communication and decisions. Add to this any unresolved issues or hurts and adolescence can become a time when an emotional hairball develops that fills kids with internal negativity that can swamp their boat.
Internal negativity and self doubt cause many kids to escape into the potholes parents are trying to help them avoid
Add to this that few have a direction for their life or goals of their own and it is easy for them to get trapped in potholes and lose motivation in school
Often an outside voice is needed that understands the dynamics at work to help kids untangle the hairball, heal any hurts and escape the potholes
When kids feel heard, understood and come to understand what has been holding them back things change
When adolescents do not know where they are going they loose a sense of purpose and direction that gives them a reason to avoid the potholes and conquer school
Adolescent mentoring brings about self understanding and repairs internal negativity helping adolesents have the confidence to choose an initial path and have the resilience to avoid falling prey to the potholes
Adolescent Mentoring Options
Mentoring Cohort
Your adolescent will join a group of 3 others who will journey together through the mentoring process with Jeff in 90 minutes weekly zooms
Op 1
"The most freeing book I have read as a mom!"
Cindy de Lapaz, Mother of 2 adolescents
Op 2
"A profoundly important book."
Jeff Rogers, Father, Chairman of the One Accord, Founder of Kiros., Seattle
Op 3
"One of the top 10 books I have read"
Dave Ritzenthaler, Founder Victorious Christian Living & Total Life Ministries
Op 4
"Jeff Schadt is an incredible coach and the content of The Secrets of Influential Parenting (One Rule Home) is amazing and life altering! A Different way to look at parenting that works if you stick to it and make the teachings part of your lifestyle! I highly recommend Jeff and the program!"
Annie Colman Ludlow, Parent (Online)
Op 5
"Jeff's message changed the way we parented our oldest daughter, and it turned a family in crisis into a solid family where healing can occur and relationships are restored."
Bob Hernon, Parent
Op 6
"I had the privilege of hearing Jeff last night at my church. I have to say, as my kids are all now mostly out of the house, I wish I had heard this message 24 years ago. Jeff is spot on! Parent, shepherd and above all LOVE your kids as Christ leads and loves us. Jeff is humble, honest and passionate for our families to raise this next generation as adults. God bless Jeff! Thank you for absolutely blessing me, and through me, my kids!"
Gwen Call, Parent
Op 7
"Absolutely the best solutions for parents that are available today. Jeff is uniquely qualified as a leader in the field of childhood/adolescent/adult transition. Give him a try and you will not be dissappointed. He knows this territory like a faithful mountain guide."
From a pastor / campus minister and father of three
Op 8
"This organization has proven skills any parent can learn how to develop that will improve relationships with their children. It has helped us communicate and connect with ours!"
Patty DeFore Ladd, Parent
Op 9
"We first heard of YTN about 3 years ago and began attending seminars at local churches. We brought DVD and CDS home to continue learning how to parent our three pre-teen daughters. Our transformation as a family truly began when we enrolled in classes offered at out church. With other parents, we journeyed through videos and a workbook to better understand what is going on in the hearts and minds of teenagers and how to stand beside them as guides, instead of dictators. We highly recommend this class and video series....anything from YTN! to all parents with pre-teens and teens at home."
Christina Reger Smith, Parent
Op 10
"We were first introduced to YTN 3 years ago. My husband and I were very eager to implement the things we learned through "Secrets of Influential Parenting" in our family. Suddenly the upcoming teen years didn't seem like something we should fear, but instead an awesome opportunity to raise adults who will go out into the world and thrive! The changes I've seen in my kids and how we parent has changed for the better since we went through the small group study. As a testament to how well it works, every time I start to butt in and take the control back that I've given my kids it always goes sour. It's amazing that when I step back and get out of the way how much smoother life is. I learned that kids want responsibility. As parents it's our job to give it to them. Of course they aren't perfect and mistakes will be made, but isn't it better for kids to learn and mess up while Mom and Dad are around? I went out of town for 10 days in November for surgery and you know what? The kids rose to the occasion and did an excellent job taking care of life while mom was gone. Making dinner, walking home from school, getting homework done before Dad got home from work... it was a pleasure to see them thrive under responsibility. That's what it's all about! I can't say enough good things about "Secrets of Influential Parenting."
Megan Tuttle French, Parent
Op 11
"We have implemented several of the ideas we learned through YTN and have had great results. Definitely provides a 'new' approach to handling teen challenges!"
Jeff Vratanina, Parent
If you are considering a mentoring option, Jeff wants to talk with you . On the call you will discuss your situation, understand Jeff's approach and gain important insights into your child.