Are We Wrong?
Do Boundaries and Consequences Work?
Kids told us that consequences:
Break the Relationship
Motivate them to Lie
Makes them Negative about Themselves
Destroys their Desire to Please us
Causes them Not to Listen to us
There is another way.
Free Ticket to Live Event
Research with 3,000 Kids Proved We Were Wrong!!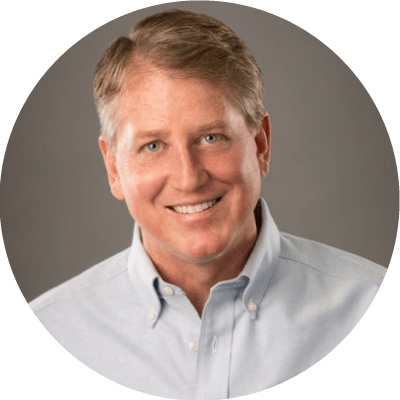 Dear Dad and Mom,
We know you love your kids.
And are doing what you've been told, to raise great kids.
But is it working?
I did the same thing, I began as a "Growing Kid's God's Way" parent.
A boundaries and consequences approach.
And found by age 9, my oldest would avoid taking responsibility for everything.
So I ratcheted up the pressure and consequences, only to find she grew hard, frustrated and distant.
That's why I went and talked with 3,000 kids, and discovered I was wrong!
After 18 months of research I took what the kids told me to my children, and asked, do you see me like these other kids see their parents?
The answer was, "Heck yeah!"
The Holy Spirit Convicted me that I looked nothing like Jesus to my kids.
So what's the answer?
It's rooted in what we see our role as parents to be.
Are we monitors, protectors, and disciplinarians?
Or are we shepherds that mentor, coach and teach?
Why must we be shepherds?
1. Only 5% of thoughts and emotions are conscious.
When we face bad behaviors that aren't changed by parental frustration, lectures or consequences, it's a sure sign that the issues stem from the 95% of unconscious thoughts and emotions in our kids.
2. Changes in the adolescent brain render consequences worthless
Much of the adolescent children's (ages 8 to 24) frustrating habits stem from changes in the adolescent brain.
Missing this leads to increasing conflict, and loss of connection with our kids.
3. Negative Core Beliefs lead to defensiveness, demotivation and depression!
Parental frustration, lectures and consequences expand our kids negative core beliefs
Leading to growing frustration, distance and conflict with our kids.
These are just a few of the many reasons we need a different way.
One that builds a deep relationship with our kids
that gives us access to address their unconscious thoughts and feelings, the changes in their adolescent brain, and their negative core beliefs that drive bad behavior.
If you would like to receive more information on the 3 points:
The Conscious vs Unconscious Mind
The Adolescent Brain
Negative Core Beliefs
Sign up for the Live Event on April 22nd and you will receive e-mails covering each of these 3 vital topics.
What I learned from the research, reading the Bible and psychological studies changed everything with my child and it will change yours.
As I changed my approach, my daughters defensiveness, disrespect and defiance vanished into thin air.
Her desire to listen and involve me in her life returned.
Her grades went up.
Her happiness returned
Making our house peaceful once again.
Are you brave enough to question our "age-old wisdom?"
"Spare the rod, spoil the child?"
I look forward to telling you about the One Rule that will change your family and answering your questions on April 22nd.
Journeying with you,
Jeff Schadt
PS – I wish my research had shown something different!
I was a really good "rules and consequences" parent.
But the truth is, we are losing our kids because of how we've been trained to parent. I hope you'll join me so that your kids don't become a statistic.
Different Approach, Different Results:
As a mom and professional counselor I have reviewed many parenting programs. One Rule Home (Influential Parenting) is now my number one resource for parents as well as my family.
At first, it was difficult to wrap our brain around this concept of parenting, but we were out of options and we wanted our kids to turn toward us, not away-towards the world. We're still working this out in our family, but we saw instant results. INSTANT!
After seeing Jeff at our Church in 2011, and participating in his parenting course, I saw my daughter go from not wanting to be with me and her step-dad to asking to stay with her step-dad even though I was going out of town.
The change in their relationship warmed my heart and removed the conflict we were having over parenting my daughter.
We are forever grateful for One Rule Home!
One Rule Home Academy LIVE!
Saturday, April 22nd, 2023
11:00 AM EST to 5:00 PM EST
Invite Friends & Family to Join you for this FREE event!
Is this for you?
Do you miss the days when your kids listened to you?
Would you like to see your kids off the screens?
Would you like the conflict to end?
Get your kids out of their room?
Do you want kids who will say no to the world?
If these questions resonate, register today.
Here's what you'll get:
Livestream: You'll be given access to the online event in real time
Notes: Printable notes package
Live Q&A where we'll answer your questions and the questions of attending parents
Surprises: I'll throw in several other freebies following the event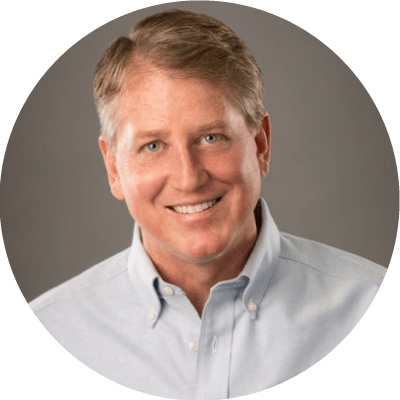 Jeff has been called "The Kid Whisperer" by parents and ministry leaders. His love for kids combined with the issues he encountered with his first child motivated him to talk with kids, seeking to understand their perspective. After talking with more than 3,000 kids, Jeff concluded that much of what he believed and read related to parenting was causing the problem.
Jeff has been the Vice President or President of several companies, has a Bachelor's in Marketing, and a Masters in Biblical Leadership and Theology. More importantly, he has a PHD in hard knocks that enabled him to connect with, listen to, and understand kids. Which has taken him on a life changing journey that changed his kids and lead to the found of Revive Family and The One Rule Home.